Dualtron Thunder review
The DualtronThunder is considered to be one of the most premium scooters and has a lot of features in common with the DualtronUltra but there are definitely some major differences between the two. These are two of the best scooters to buy as they are fast and you can carry them easily anywhere. So let's find out more about the features of the DualtronThunder.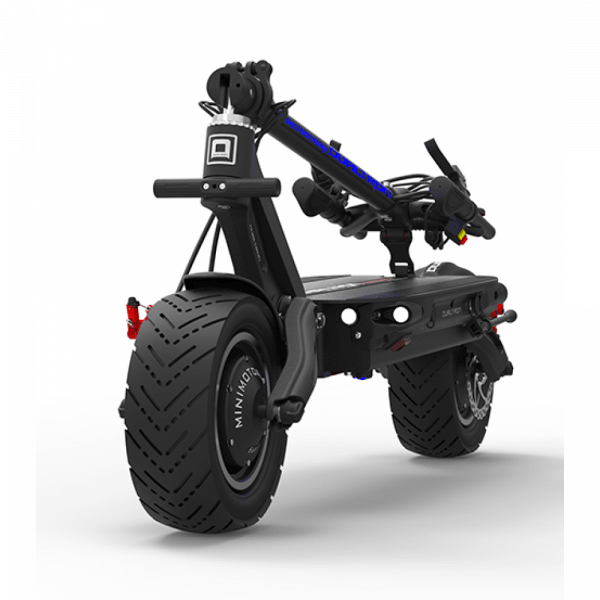 Features
It is equipped with ABS and is the world's first scooter with ABS.
Comes with an easy wheel system.
Has a battery pack of 60V2.1KW.
Has tubeless tires in it.
It can cover 74miles (120 Kms) in a single ride if you ride on a flat surface at a speed of 12mph (20 km/hr).
The max speed of the scooter is around 49mph (80 km/hr).
It takes around 20 hours to charge completely.
Comes with water and dust resistance.
Very comfortable and has a great suspension for both the heavy and the lightweight people.
Equipped with a basic hydraulic brake system.
The handlebars come with a folding function.
It has a great battery backup.
Pros
Has led lighting
Amazing water isolation
Metallic protector for the battery
Adjustable suspension
Has enhanced cable protection.
Cons
It is way more costlier
It's heavier than the other scooters.
DualtronUltra review
Dualtron Ultra is also known as the Bugatti of all the other electric scooters. It is famous for its powerful motors. It is faster and cheaper than the other electric scooters in the market which brings this on the top. It is extremely lightweight and the gradeability is just amazing. This is a perfect alternative for the scooters you use to get to the metro everyday. Let's have a look at its features.
Features
It takes around 17 hours to get fully charged
It can cover around 105miles (170 kilometres) if you ride it at a level one speed.
It has a greater rider capacity of 330lbs (150kgs).
Has recuperative and disk brake system on both the wheels.
It also has a max speed of 49mph (80 kilometres per hour).
Provides you with a multi functional LCD dashboard for your index finger.
Has a max 5 400 W motor.
Beats the other scooters in terms of mileage, 62-74mpl(100-120kmpl)
Extremely powerful and gives a total output of 2072 Wh which is amazing and far more than the top 10 scooters in the market.
Pros
Can carry more weight than the other scooters.
Extremely comfortable if you get a seat too.
Completely worth the price and has a rugged finish.
Cons
Slightly heavier than the other scooters.
The original price does not include a seat with it.
The charger might be slow in some cases.
As you can see that both of them are beasts and are almost similar to each other. But if you are looking for the best one, you should definitely go with the DualtronThunder as it's a clear winner but the DualtronUltra has its own qualities. Both of them have a five star rating in terms of speed, quality and their features so whichever you choose will be the best and completely worth the money. In case you are looking for more options in Dualtron Electric Scooters, log in to Freemotion and buy your favourite make & model!
Do you want to read more about electric scooters and unicycles? Check out these articles.