KINGSONG KS-18L 1036WH ELECTRIC UNICYCLE –
MATTE BLACK
Most amazing, reliable, and jaw-dropping E-unicycle Features for Both Short & Long-range Rides
Lighting
Get Atmospheric LED lights at the front, back, and side panels of KS-18L with app control feature for great visual delight.
Music
You get four Bluetooth-enabled stereo speakers on KS-18L to play your favourite music on the go via the app.
Tires
18-inch wide tires with high ground clearance and solid stability make your ride smooth on KS-18L on any kind of surface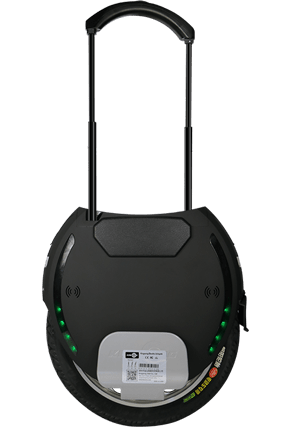 Motor
A power-packed 2000 W motor in this gyrocouple allow you to cross any kind of urban obstacles with ease at the lightning-fast speed of 31 MPH (50 km/hr).
Battery
A boisterous 1036 Wh battery system with dual charging support offers an excellent driving range of 90 km (55 miles).
Pedals
New and improved pedals on KS-18L offers your solid grip and stability to keep you safe during travel.