The electric unicycles are a futuristic and cool invention which has bought revolutionary changes in the micro-mobility industry and is becoming more versatile with every passing age. It has become increasingly popular among people of all age as they come with various advantages and features. It is not at all easy to find the best unicycle which would fit all of your requirements but here is a list of the top three unicycles which have impressed people worldwide.
1.   INMOTION V10 ELECTRIC UNICYCLE
With its stunning design and advanced technology, INMOTION V10 ELECTRIC UNICYCLEcomes with a herculean motor of 1800 Watts which gives it high power and the riders can travel fast at a maximum speed of 15mph (25 km per hour) and a battery capacity of 650 Watts which provides for seamless and outstanding riding experience. The riders can ride for 43mph (70 km per hour) without any delay in speed. The V10 comes with major upgrades when it comes to safety, rider comfort, motor output, battery capacity, and more. It can carry a load of up to 73lbs(118 kg). Along with precision design and an amazing cooling system, the unicycle also offers Bluetooth speakers and tires of 2.5 inch.
2.   INMOTION V10F ELECTRIC UNICYCLE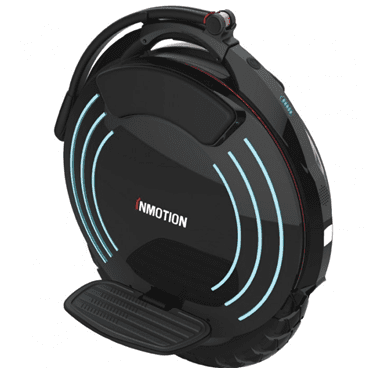 This model of Inmotion comes with a motor of 2000 Watts which delivers power twice its predecessors and the near competitors. The riders can travel at a maximum speed of 15mph(25 km per hour) and a payload of about 260 pounds(117kgs). INMOTION V10F ELECTRIC UNICYCLEalso accompanies an active and advanced cooling system which prevents the unicycle from getting heated up even after continuous use. It supports a 960 WH battery which allows the unicycle to travel up to 62 miles (99kms) non-stop. It also supports a climbing angle of 30 degrees. The unicycle has customizable LED lights at the side, rear, and front panel which surrounds the wheels. In addition to that, it has wider pedals, responsive braking system, and anti-spi motor kill-switch.
3.   INMOTION V5F+ 480WH
This is an excellent travel companion for people of any age group as it offers confident control and solid performance during the ride. This powerful next-generation unicycle has a motor of 500 Watts which can carry a payload of about 120 kg(264lbs). INMOTION V5F+ can be driven at a maximum speed of 25 kilometers per hour(15mph) without any intervention. The battery capacity is of 480 Wh which allows the riders to travel easily for 31miles(50 km) at a single charge only. With super-fast charging features, this unicycle can be charged in five hours completely. Grip tape and soft calf pads with a regenerative braking system provide the riders with maximum protection.
All these products come with warranty and guarantee policies which make them the best choice for everyone. In addition to that, they are also super affordable which allows all the techno-frenzy and enthusiastic micro-mobility consumers to buy electric unicycles of different colors and state-of-the-art design. Unicycles are not only super fun to ride but also an easy mode of transportation. So visit Freemotion and get your favorite unicycle today!