If you are looking for the best electric scooter for commuting, then Dualtron Electric Scooters can be a very good option. Considering the robust design, safety, comfort, and longevity of the bikes, it is quite understandable that the average rider would find comfort after using these vehicles. There are certain factors that make the Dualtron Electric Scooters stand out from the rest of the league. These electric scooters have come of age to beat the other competitors in the market with feature-rich customer-friendly products. The shelf life of these electro-powered scooters is high. Some of the major reasons for choosing an electric scooter over a different vehicle are: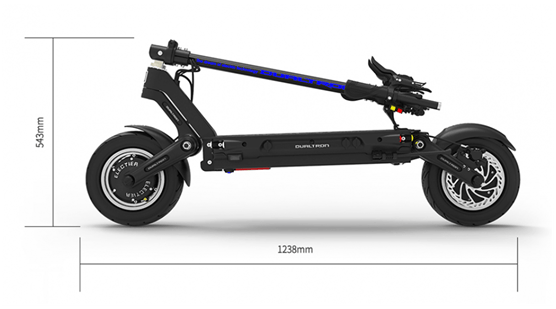 Range
In terms of range, these scooters provide an average of 35 miles under normal operating conditions. This range is calculated from the point where the vehicle is fully charged at a charging point. During this range coverage, the vehicle also provides utmost driving comfort owing to the ergonomic design and rich interface.
Top Speed
The top speed achieved by a Dualtron scooter is close to 40 miles per hour. This is a phenomenally high speed considering the fact that the device in concern is an electrically charged vehicle.
Support rider weight
People as heavy as 220 lbs. or 100 kg can ride this scooter. Along with a high weight-bearing capacity, they also ensure that the riders do not face difficulties in turning the vehicle.
Great suspension

The frontal and rear suspension of the tires make this scooter comfortable to ride in all road conditions. It is also a very good companion for riders who wish to save on energy costs. This is a great technique to prevent the vehicle from running out of power during the course of a single journey. Most electric scooter experts recommend single-motor operation for greater fuel efficiency.
Tires
The tires are made of pneumatic air tubes. These are robust air-filled tires that completely minimize the discomfort level of the rider. These are also some of the most powerful tires available for electric scooters. The dual rubber cartridge suspension is responsible for keeping the tire's performance at its peak making this device as one of the most powerful electric scooter suspensions. Riders do not get a chance to complain about the products.
Choosing the best electric scooter is not an easy task until you know the features or the brand that will make the difference. A good electric scooter brand will always take care of the basics which would make it an ideal device to drive around the city roads. The energy-efficient modern electric scooters are making commuting easy. Plus, the modern electric scooters can be folded for easy locomotion. The ergonomic designs and the robust construction material make them a preferred choice for many electric scooter enthusiasts. They are equally environment-friendly and user-friendly. With such amazing features behind their design, they have become a preferred vehicle for many.