Segway Ends Production of its Self-balancing Two-wheeler. What's Next?
It's official. Segway is all set to end the production of its much-hyped electric two-wheeler Segway PT (earlier Segway HT).
The Segway two-wheeled, self-balancing personal transporter was launched in 2001 by the inventor Dean Kamen. At the time, it was no less than a next-gen mobility solution that would change the way people commute.
But not all good things have a happy ending. The much-innovative yet often criticized electric two-wheeler is about to see an end to its journey, as the Segway owner brand Ninebot has recently announced its decision to stop the production of the Segway.
The last factory (based in Bedford, New Hampshire) where the Segway PT is produced will reportedly shut down on July 15, putting an end to the story for good.
The high-end price tag ($5,000 US and higher), relatively low speed, and the difficult-to-learn balance thing of the Segway, which has reportedly led to multiple accidents, are some of the factors contributing to this long-due decision by the company.
When launched about 20 years back, the self-balancing two-wheeler was no less than a revolution and an inspiration for companies working on the future of mobility.
The Segway technology was hyped as something the world had never seen before and that would effectively transform the way we commute.
But eventually, it ended up being just a commuting tool used only by security guards, tourists, and some kids. Electric scooters have now taken their place as a means of personal transportation.
The failure of the Segway vehicles had come long before today. The company was even not able to reach its initial milestone of selling 100,000 two-wheelers in the first year of launch and ended up taking more than a decade for the same.
Why Shouldn't You Be Disappointed?
Irrespective of how much we will miss the Segway vehicles, we can all accept that the departure was long overdue.
There are now better and more innovative options for anyone looking to enjoy the convenience of an affordable personal transporter, the eco-friendly factor of electric mobility, and the thrill of speed.
The Segway two-wheelers were not famous for their speed. In fact, a number of modern electric vehicles in use today are much faster, more convenient, and more comfortable.
And the options are truly unlimited. Whether you're a fan of hoverboards, unicycles, or kick scooters, you can find an electric variant to be more accommodating and faster.
Here are the best Segway Alternatives you can buy right now:
Electric Unicycle (Inmotion V8/V8F)
If you're looking for a self-balancing and equally fun alternative to the Segway, the Inmotion V8F unicycle won't disappoint you.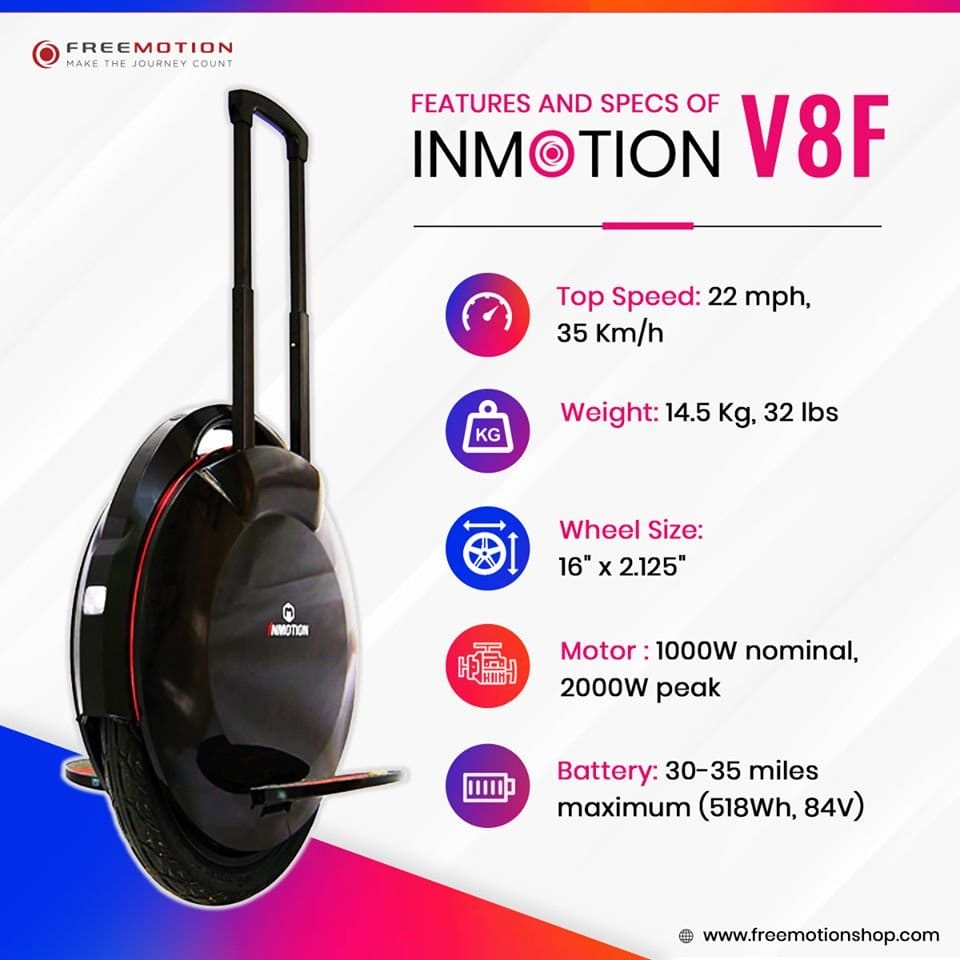 An electric unicycle is a personal electric vehicle that has only one wheel and uses sensors to achieve self-balancing.
In terms of design and functionality, it may be similar to the Segway, but the performance is definitely better.
Modern e-unicycles can achieve an average speed of 35-40 km/hr, almost double the speed of the best Segway variant and they are far more secure and stable.
The Inmotion V8F, with its top speed of 35 km/h, a huge riding range of 55 km, and a low net weight of around 14.5 kg, is the best option in the category. It's fast, reliable, and super portable.
And you can own this awesome electricity unicycle at almost 1/5th of the price of a Segway.
Ninebot Drift W1 by Segway
A fan of roller skates? What can be better than roller skates combined with auto-riding and self-balancing features? Nothing, I guess.
The Ninebot Drift W1 is the latest example of the revolutionary electric mobility solutions by Ninebot, the parent company of Segway.
These electric hover shoes, with their smooth riding and ultra-safe features, will make you feel like you are drifting in the air, just above the surface.
Top features include safety bumpers, up to 45 mins battery backup, RGB LED lights, portability, 10% gradability, splashproof and lightweight (3.5 kg) design, and up to 12 km/h top speed, among others.
If you want a Segway that has improved safety, better control, and is more fun to ride, this is the one you should buy. And you can own it for just 499 CAD (365 USD)
CURRUS NF E-SCOOTER
Saved the best for the last!
Kickscooters have always been a trend among kids and teens. But, what if you could have a kick-scooter with the auto-riding feature, i.e. a kick-scooter that you no longer have to kick in order to ride and can reach a speed of up to 50 km/hr or more?
That's what an electric scooter is. It's a kick scooter with an electric motor.
The Currus NF is one of the best electric kick scooters you can buy today. It's the most advanced electric mobility solution in terms of speed, performance, and overall riding experience.
Compared to Segway, the Currus NF is better looking, more stable, safer, and designed to deliver a better performance. In ideal conditions, it can easily reach up to a top speed of 43 mph (70 km/h), more than double the Segway speed.
It is portable and easy to carry around, comes with a powerful battery with up to 120 km (75 miles) of range, and has a higher load capacity and better safety features. And it looks awesome.
It took us years, but we have finally realized that the Segway was never meant for personal transportation. At best, it could be used to roam around or inside a big building like an airport or a mall.
If you actually need an electric vehicle that you can use for personal commuting and is more powerful than the Segway PT, the above alternatives should perfectly fit your needs.
Do you want to read more about Segway and other electric scooters or e-unicycle brands? Check out these articles.
To explore more of the modern electrical mobility solutions, feel free to visit FreeMotionShop.com.